Are you searching for the best medical alert devices for senior citizens?  Great!  This is a very needful resource as our population ages and continues to stay at home.  
I myself have been thinking that I will soon need one of these.  My kids are 3000 miles away in opposite directions.  And though I am pretty independent now, that could change any day.  Might as well be prepared.
So I did some research.  I have reviewed several articles to determine what device is the best.  Currently, according to my research, Bay Alarm Medical is one of the highest rated.  This article will explore why.  
What is a medical alert device?
The name helps us to understand what a medical alert device is.  The device focuses on the medical concerns of the user, and alerts emergency personnel to a problem regarding the health or medical issues of the user.
How does such a device work?
When the device is activated it sends a signal to a base unit which then contacts either a representative with the company or emergency services like the police or fire departments.  These representatives are part of the monitoring function that assesses what services may be needed.  
The device is activated usually by touching a button.  Most systems are a pendant or a wristband product that are easily reached by the wearer, even in a fall.  There is a special button on the device that when pressed, activates an alert to the base company.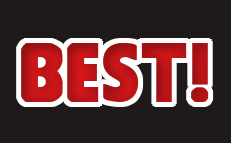 What is Bay Alarm Medical?
Bay Alarm Medical, from what I can ascertain, is part of Bay Alarm Family of Companies.  Their website states they have been in business over 70 years, but the medical alarm system shows to have been started in January of 2007.  (According to the Better Business Bureau site.)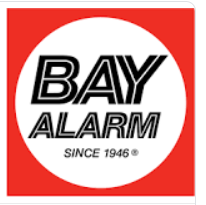 The company has been in business providing security systems for businesses for 70 years.  Then they started on security for residential customers.  You probably recognize their logo.  I knew once I saw it I said, "Oh, I know that company!".  The logo actually says they have been in business since 1946.  So that's 74 years as of 2020!
Who is Bay Alarm Medical For?
A medical alert device is basically for the elderly population.  Statistically, one in three people over 65 will sustain a fall, and this increases to one in two in people over 80.  
A fall can be nothing or can be very serious, resulting in broken bones or unconsciousness.  With a medical alert device the senior can easily access someone to help them.  
Why should you have Bay Alarm Medical in your home?
If you are a senior living alone, probably because you want to be as independent as possible, then you should have this system in your home.  It will give you and your loved ones peace of mind should you experience a fall or other medical emergency.  
Easy to set up and use, you wear a pendant or wristband with the alert button.  Then should you need help you just press the button.  This activates the base unit to call the company where a professionally trained employee answers the alert and talks through how they can help you.  
The speaker is very loud and can be heard in adjacent rooms.  This is a necessary feature for those of us with hearing issues.
I would assume that if you have alerted the company and they can't hear you that they will immediately initiate emergency response.  Better to be safe.  
Pros and Cons
From my research here are the pros and cons.
Pros
Waterproof, allowing for use in the shower

Unique On the Road device

Geofencing available (tracking your location)

Easy set up and easy to use

Can cancel at anytime

RandyRMM/Pixabay

Reasonable price

4G wireless option available if you don't have a landline
Cons
Not as many accessories as other companies

Additional costs for more coverage types

Some complaints to BBB regarding refunds and payment issues
I used an article from Caring.com for some of my research.  They rate other devices in the article.  Click here if you want to look further.
How to Purchase
If you are interested in purchasing this service you can go to their website here or call them at 877-522-9633.
Their website has an interactive chat available.
Conclusions
This company has a 4.7 rating on Google, based on 4,767 reviews.  They have an A+ rating on BBB, with an accreditation since 2009 from the BBB.  
Therefore, I am confident in recommending this device as an excellent option for a medical alert system.  
Here's a short video featured on Bay Alarm website.  This man reviews products for seniors so I value his opinion.
Why Seniors Fall and What You Can Do to Avoid Falling
Since we seniors are more prone to falling I did a little research to determine what we can do about it.  Prevention is the best option, right?
As we age our balance function deteriorates.  Add to that our muscles and joints don't work as well.  Then there is the cognitive factor, where we react slower and may have hearing or vision issues.  
Put all these together and you can see that we can be more "accident prone".  So what can you do to avoid falling?  Practice these guidelines:
Increase the awareness of your surroundings; i.e. are there stairs, rugs, or objects to impede your walking?

Minimize distractions; i.e. pay close attention to where you are and focus on your walking.  No looking at your cell phone!  Minimize talking.

Take your time; i.e.  don't hurry.  Leave early for appointments so you aren't rushing!

Keep your mind sharp; i.e. play games, read, interact with people as much as possible.

Engage in some form of exercise; i.e. gentle yoga or even chair yoga can keep muscles healthy.  The more exercise you can do the better.

Get adequate rest.  That helps all the above systems function better!
I found this information from a MSN article.  Click here to read it.
Disclaimers
I am not an expert in this topic, but the time I spent on this review has convinced me that I will purchase this system when the time arrives.  I do not receive any remuneration from recommending this product.  I merely provide what I hope is helpful information regarding this topic.
I would appreciate any comments regarding this article.  If you have questions please let me know and I will do my best to answer them.
Wealthy Affiliate
I can however recommend the program or platform that I am using to create my websites.  It is called Wealthy Affiliate and you can actually join for free to check it out.  If you decide to become a paying member, I do receive a referral fee and will be your mentor.  I wrote a review of the program here.  Check it out for more information.  The training is extensive and for someone like me who knew nothing about this topic, has been very informative.  I highly recommend it.  Click here to get started.