Can Amazon's Alexa Together Help Your Senior Loved One? Yes, it can! This service provides connectivity for your family to stay in touch with your senior.
What Is Amazon's Alexa Together?
Alexa Together is an Amazon product that uses their Alexa software.  It is called Alexa Together because it assists family members to remotely care for a loved one.  It uses an Echo device, smart phones, and software.  You can also add a tablet or iPad.  
How, you ask, can you care for a loved one remotely?  Read further to find out.
Why Would You Want Alexa Together?
If you are among the many families who don't live with a senior loved one, you may want to investigate Alexa Together.  No matter how far away you live, you probably want to keep tabs on them.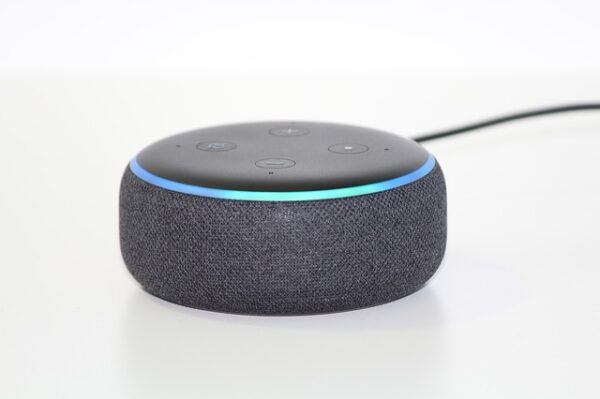 I am a senior, and although I am pretty independent, I am thankful to have my grown daughter living with me.  This was an agreed upon decision for both of us.  But many families don't have that option.  Enter Alexa Together.
Alexa Together uses technology to help you and your loved one.  
What You Have To Buy For the Alexa Together To Work
Alexa Together has replaced Amazon Care Hub.  Care Hub was a free platform, but has been discontinued.  In its place Alexa Together has been developed.  It is not free.  But it does provide more services.  
So in addition to the monthly service fee, which is currently $19.99 (or $199.00 for a year), you need an Echo device and two smartphones.  This is the basic minimum hardware you need.  
The Echo device is currently running around $40 for the most inexpensive device.  This device integrates voice commands with internet connectivity.  And in this case, it integrates the Alexa Together program.  
I'm assuming you already have two smartphones, one for the senior and one for the person who is monitoring the senior.  The phones don't have to be iPhones; just smartphones.  So, just figure that into your cost.
Both the senior and the caregiver need to have Amazon accounts as well.  
You can add a more expensive version of Echo by purchasing a tablet like device, which would then give you video feeds.  Consider what your needs are before you purchase one or the other.
On a personal note, your senior might enjoy seeing your face instead of just talking to you, so a video device might be the way to go.  
What Services Does Alexa Together Provide?
Along with the basic connection which provides for interaction with your senior loved one, you also get:
Customized alerts; these are what you set up yourself based on the loved one's activities and needs.  An example would be to be notified when they get up in the morning.
Circle of Support; you can add family and friends to the system to make a community of support.
Urgent response; a 24/7 service that uses agents to determine if an emergency has occurred and can contact needed services.
Reminders; to alert the senior to do something, like take their medication.
Activity; sums up what your senior is doing.
Fall detection; this is only available if you pay for this additional service.  But worth it if your loved one is prone to falling.
The program, when purchased from Amazon, does provide a free trial for new users.  You can return the Alexa device within 30 days for a full refund if it is undamaged.  I think this is a great feature.  This way you are only out your time and trouble of setting it up.  
Here is a link to Amazon's website featuring Alexa Together. This link is an affiliate link where you can investigate the program further and if you choose to purchase, will provide me with a referral fee.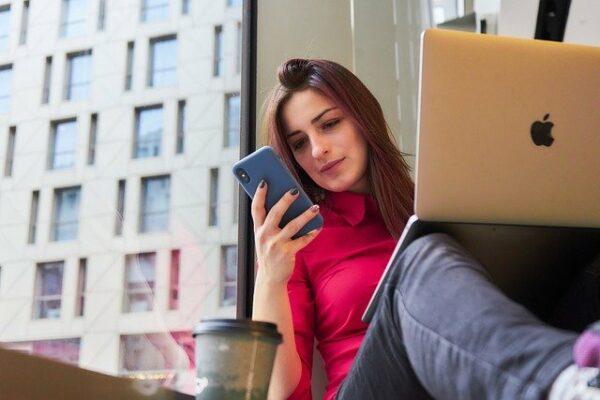 How Difficult Is the Set Up?
Be prepared to spend some time setting this up.  Especially if your senior is not tech savvy or has limited vision.  Although it isn't difficult to set up, it will take some time to enter your information.  
Within the Alexa device program, you choose More and then See More and then select Alexa Together.  The program will then walk you through the set up.  
Does your senior already use Alexa?  Great, that means it won't take them time getting used to this added technology.  But if they don't use Alexa yet, you will probably have to invest some time in walking them through using it.  
Make sure you explain why you have the device in the first place.  I recommend emphasizing that you want them to be independent, but also want to know how they are doing.  Emphasizing it can be a tool to keep in touch.
Do a few run throughs.  Ask them questions to see if they understand how to use it.  Highlight the other features of Alexa.   
I couldn't help but include this funny video of how we seniors do struggle with technology. Hope it makes you laugh. But at the same time, appreciate the help your loved one may need to set things set up.
How Secure Is Alexa Together?  
As with any internet activity, there is always a threat of hacking.  But Amazon does give you options as to what information you share.  I recommend you follow the security procedures that they provide.  
This would be a good time to discuss scams and other dangers with your loved one.  Senior citizens are targets for scammers on a daily basis.  You may also want to set up someone else, like you, to handle their finances and bills.  I wrote an article about how to Age at Home. Read it for further tips.
This program just launched December 7, 2021.  So it is fairly new.  It currently has a 4.6 star rating out of 5 stars on Amazon.  From only three people.  So I can't speak to the satisfaction of the product.  
Conclusion
Did you find the information you were looking for?  If not, please leave a comment, and I will do my best to research the answer.  Have you used Alexa Together?  What do you think? Your review of Alexa Together may help someone else.
Amazon Alexa Together
$19.99 per month
Variety of Services
10.0/10
Assists Families and Loved Ones
10.0/10
Pros
Reasonably priced
Uses technology most of us have
Cons
It's so new it hasn't been tested much