The MediSafe free app can be used to manage your medications with personalized features and reminders.  The fact that it is free is a huge bonus.  It will take some set up, but once done, it is like having a buddy to remind you.
Introduction
One of the biggest challenges for seniors is having to take an increasing amount of medication.  Of course there are other life situations that can result in the need for medications, like an illness or life situation.  But in many cases, as we age, we take more medication than when we were younger.
There are now several tools on the market to assist in managing this important part of our life.  This review will focus on a popular app that is fairly easy to use called MediSafe. 
In this article I hope to answer any questions you may have about MediSafe and help you decide if it is a good tool for you to use.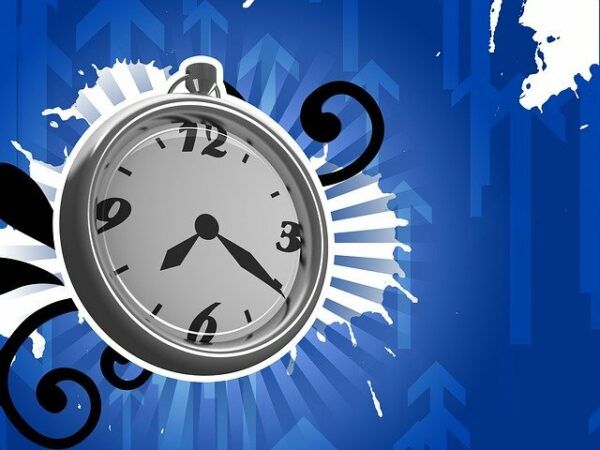 What is MediSafe?
The company calls MediSafe a "Digital Drug Companion".  MediSafe is a medication management app that can be downloaded onto an iPhone or an Android.  You can use this tool to remind you when to take your medication, which it identifies by name and appearance.  
Furthermore it can remind you of refills needed.  There is information for doctor appointment reminders, and drug interactions.  Information about your health care is available to set up and share with a care giver or a loved one.  Read further to find out more of what this free tool can do.  
What Features Does MediSafe Have?
There are several features available on this app.  Of course, most importantly is the medication reminder function.  Once you have entered the medication name, dosage, prescription number, appearance and when you are taking it, then your reminder is set.  
From the home screen you will see the current date and a list of your medications.  You can also add other health concerns that you want to track.  I am currently tracking my blood pressure, so I added that reminder.  That way I am alerted to take my blood pressure.
On the bottom of the app are Home, Updates, Medications and More.  The Updates section keeps you informed about your medication, side effects, and other important data about it.  The More section includes:
Health Trackers
Diary
Appointments
Doctors
Report
Interactions Checker
Import My Meds
Settings
Help and Support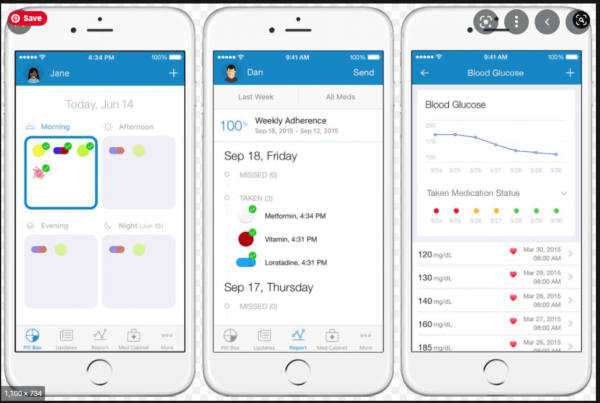 The medication tracker is especially helpful to your physician, as it is a documentation of how you are doing with compliance.  Within the Doctor tab, you enter your physician(s) information which provides easy access to contact them.  
Who Can Use MediSafe?
Pretty much anyone who can use a smartphone.  Since it is free, this makes it attractive for anyone to use.  
It does require setting up by providing the information relevant to your medication history.  This can be time consuming at first, but once set, it should be fairly seamless to use.  
MediSafe states that they protect your information and privacy by maintaining HIPAA standards and "stringent" security measures.  
There is a premium option if you want to pay a fee.  Currently the cost is $4.99/month or $39.99/year USD.  This option gives you the ability to include unlimited family members and more.  But I think the free version is more than enough if you are just managing your meds.  
Since the app is for smartphones, the person must obviously own one.  And they must have some understanding of how to use an app and the ability to see it.  
Here's a review by a young man where he covers the app and how he uses it.
Can You Manage Supplements with MediSafe?
Yes you can!  You can add the information just as you did the prescription.  This is important, because now most physicians want to know what supplements you are taking as well as your medication.  It also helps your caregivers and family to know what you take.
Is MediSafe easy to see?  
I am always concerned about this factor since I have a friend that has limited vision.  He is a senior, but his vision limitations are not age related.  He is actually legally blind, but can still see enough to use his smartphone.  However, many apps just aren't made for people with vision limitations.  
He was not able to read anything in the MediSafe app, so unfortunately he won't be able to use it.  I would conclude that anyone with low vision would not be able to see the information on the app, and therefore would not be able to use it.
This is an important issue, because as we age, our vision is affected.  MediSafe should be working on rectifying this concern.  
What Company Makes MediSafe?
The company name appears to be MediSafe!  It has offices in Israel and in Boston, MA.  It is funded by several investors.  It is also funded by pharmaceutical companies.  These companies obtain anonymous data that assist them in product development.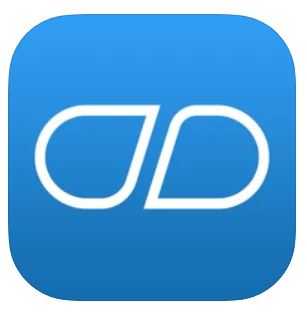 In this case it becomes a win-win because the user is more compliant and better able to manage their medications, and the pharmaceutical company can better serve the public from the information it receives.    
There is a live chat option on their website.  Here is a link to their website.  The website is, however, made for supporting pharmaceuticals.  Even so, I found some helpful information for this article there.  
Another Option
I reviewed Automatic Pill Dispensers for the Elderly.  Click on this link to see the review, if you want to consider other options.  
Conclusion
MediSafe appears to be an easy to use tool to help us manage multiple medications.  I recommend you give it a try.
You can get the app on from your App store if you have an iPhone, or from Google Play for you Android.  Just search MediSafe.
Have I answered all your questions about Medisafe?  If not, leave a comment and I will do my best to answer them.  Or if you have used this app, I would appreciate you leaving your review of the app.  That way you can be helping other seniors to decide if this app is for them.  
Pros
Helpful Images of Medications
Easy To Use
Supports Medication Compliance
Cons
Not Easy to Read for the Visually Challenged
Limited Sharing in Free Version