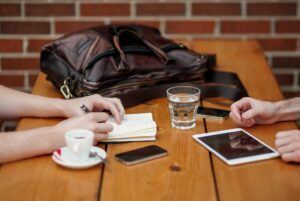 A Review of the Google Pixel 3A XL
This article is a review of the Google Pixel 3A XL.  This review is written by an 80 year old man, who is fairly techno savvy.  He is also legally blind. So listen up!
Introduction
In this article I will be reviewing the Google product, Pixel 3A XL.  I have been using this phone for almost seven months now. I use it daily for research, texting, and emailing.  Since I am legally blind, I also use it to listen to recorded books which I have downloaded. I would say I use it up to 12 hours a day.  
If you are a senior citizen, or you have limited vision, you will find this review helpful.  Let's face it, we seniors have a huge learning curve when it comes to any new technology.  
Benefits of the Product
Since I am visually impaired, it allows me to create and read email easily.  This is because I can invert colors. I am ultra sensitive to light and practically every article that appears on the phone appears on a white and bright background.  This makes it impossible for me to read.
By inverting the colors on this phone, I can easily read articles because of the new color format.  
My purchase of this product was motivated by the frustrations I experienced when Apple stopped letting me invert colors in their IOS 13 upgrades on my iPhone.  Now I can easily invert on my Pixel. That is the primary motivation for buying this phone.
I do a lot of research on my phone, mostly using Google.  Of course, I have to be able to read the articles! I am also diabetic, and I read many articles on diabetes.  So imagine my frustration one day when I went to Google, and I could no longer format my research articles because of the changes to the iPhone.  I wanted to smash the iPhone in frustration.
Not only could I not use the iPhone anymore, I got very little help in trying to fix it.  I called Apple support but they couldn't help me. Therefore, I decided I needed to search for a new phone.
Use of the Product
The technology is state of the art.  All the features you expect from a smart phone are there.  I use my phone primarily like a small computer, to research mostly.  I am also able to listen to my recorded books. These features are very important to me as a visually impaired person.  
However, until you get the hang of the features, it was fairly difficult to use.  Switching from an iPhone to an android is challenging.  
Product Description and Features
This phone is about 6" by 3".  The screen seems bigger to me, probably because there is not a home button on the phone itself.  So the screen is about that size. Again, a feature that is very helpful for my reduced vision. Google promotes this phone as having a superior camera.  However, I rarely use the camera due to my vision issues.  
When you purchase the phone you also get the phone, an adapter (to transfer data from one phone to another), a charging cord and charger.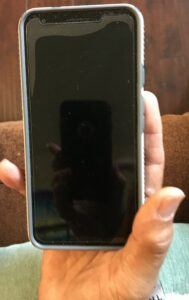 Who is Product For?
I recommend this product for visually impaired individuals.  This is because not only is it a smartphone, it is easier to use than other phones.  I had a friend help me research the best phone for my needs. After several hours of research, this phone appeared to be the best option available.  
I bought mine from my cellphone service provider, which is Verizon.  But I believe most of the major carriers sell this phone.  Or check out the phone on this link to the Google Store.
Or check out this link to eBay, where you can get a refurbished one.  I receive a small commission if you  purchase this product from the seller on eBay.
What I Like About the Product
Capable of inverting screen colors.

Battery lasts a long time; longer than my previous iPhone

Charges quickly

Turn it on by your fingerprint; which adds security and convenience

Larger screen than my previous phones

Sounds and notifications are loud enough for me to hear (I also have hearing loss.)

Google Pixel upgrades don't seem to affect my use of the phone.  The Apple iPhone upgrades were basically useless to me. And the final straw was when I could no longer invert my screen.

It's affordable, I paid around $400.00.  You can't touch a new Apple phone for that!

Google allows more options in choosing a phone depending on your needs.  There were newer phones, but I chose this one based on my limited vision, affordability, and basic uses.

Notifications appear in summary on the home screen which helps me decide if it needs immediate attention.  You can even delete right away on the home screen.  
What I Don't Like About the Product
Challenging to learn the new systems;  I spent some frustrating hours researching how to use certain functions.  

Isn't as intuitive as the iPhone; I'm using the settings feature more to figure things out

Settings are hard to understand

Some apps seem to be as complicated as the phone; I still haven't found simple apps for what I need, like a note app. 

The home key (not actually a key, but an icon) is right below the space bar and if you want to space you can accidentally hit the home key and suddenly you are back at home and have to start all over on what you were doing.

The Assistant (like Alexa) responds with too many general answers, giving extraneous information that you don't want.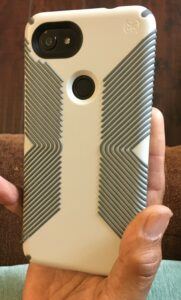 Summary
Even though this phone has helped me with my vision issues, there are some negatives.  Having used an iPhone for some time, learning to use a Pixel took hours of learning. I don't know if that is the case for all androids.  However, because Apple made it so I couldn't invert the screens, I had no choice but to switch.  
Here's a video of a review of the phone.
What do you think?  Have you used this product? Your comments are welcome, and would not only be helpful to me, but to the rest of the community.  Please comment!
Also, if you are interested in learning how to build your own website, as I am doing with this and other articles, click here to see a review of the platform I am using.  I receive a referral fee if you sign up.  Thanks!