Scam Alerts For Seniors
Introduction
What is a Scam?  How can you avoid them?  In this article I will discuss some of the recent scams that are circulating in our society.  The scams are usually financial based, where the scammer (aka crook) is attempting to acquire (aka steal) your money.  This list is by no means exhaustive. And unfortunately, new scams appear daily. My hope is to make you and your loved ones aware so that you will be safe from these horrible people.  
A Variety of Scams,  Unfortunately
Sweepstakes or Lottery
Scammers may call you or send an email or even mail you something.  They tell you that you have won a large amount of money, but first you must send them payment to access the money.  Even if the name sounds reputable, stay away from any offer that makes you pay first.  
Technical Support
Someone calls posing as a technical person and tells you that your computer or cell phone is infected with a virus and you need to send them payment so they can fix it, or ask to gain remote access so they can go into your personal files.  Do not give them access. If you have a technical question, contact the number or website that came with your devices.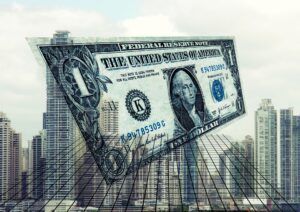 Your Grandson is Arrested and in Custody
Your grandson or granddaughter calls (usually in the middle of the night) saying they have some sort of emergency and need money right away.  What grandparent wouldn't want to help? But instead you should hang up and call the real person right away. Do not under any circumstances give out personal information!
Looking For Love In All The Wrong Places
While there are many dating apps out there, the scammers have even taken advantage of the lonely.  I am saddened to hear of a lonely woman sending money to a man (who probably isn't a man or at least the man she thinks he is) and getting soaked for thousands of dollars.  Not only are the victims out of tons of money, they have their heart broken too.  
Beware if the person you are in contact with is unable to provide a current photo (ask them to take a picture with that day's newspaper), has poor grammar, says they love you right off the bat, tells you that you are beautiful, or claims to be in the military or on an offshore oil rig.  I'm sure there are more stories, but those are the ones I've heard.  
If someone really loves you, they will figure out how to make that work.  Also, don't fly to their country. They may not be there.
Social Security and IRS Scams
The crooks will call you and tell you something is very wrong with your Social Security number and threaten you with all sorts of horrors.  Do not even rely on your caller ID. Call this number (800-772-1213) to talk to the real Social Security Administration.
This is especially true at tax season, where the crooks pose as the IRS.  They tell you something like you owe the IRS money and if you don't pay, the police will arrest you, or they will close your business or suspend your driver's license.  Another crime is where they fraudulently file your return and gain access to your refund. You can contact the IRS through this link.  IRS.gov
Contractors
Although there are honest, hardworking contractors everywhere, the dishonest ones will come knocking on your door and offer their services.  But you have to pay them upfront with cash or a check. Then they never come back. Don't give anyone money who comes to your door looking for work.  
I recommend calling your local police agency and have them check the person out.  (Get a description as they leave so you can tell the police what to look for.) I know of instances where law enforcement came to check on these fraudsters and ending up arresting them because they had outstanding warrants. 
I researched this information from an article by Kiplinger.  Here is a link to the article if you want to read more.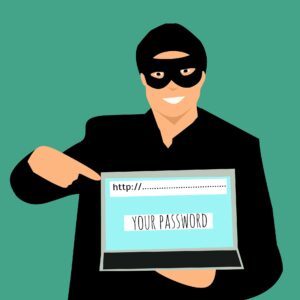 Do You Live Alone?
Here are some precautions to take.
First off, don't tell strangers that you do live alone.

Have some sort of caller ID system on your phone.  Cell phones already have that. But if you have a land line you should have some system to identify callers. 

So then, don't answer the phone if you don't recognize the number.  If it's important, they will leave a message.

If a scammer does leave a message (and most of the time they won't) do not call them back.

Be aware that they can also contact you by text or email.  And they may send regular junk mail to you offering something that is too good to be true.

Have a

loved one or a trusted friend

help you with your accounts to make sure there is nothing suspicious happening on them.  It will also help to have them as an adviser when you need to make financial decisions.  
Never ever give out your personal information to someone who has called you.
This includes your social security number, bank account numbers, driver's license numbers, and other sensitive accounts.  When in doubt, call someone you trust. You can call your bank and other institutions for information.  
It is okay to give this information to companies you have called, where you have verified their identity.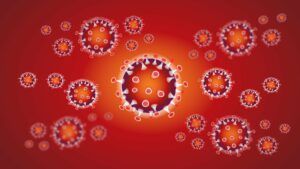 Coronavirus or COVID19
I am also concerned that there will be scams resulting from the craziness over the Coronavirus or COVID19.  According to Digital Shadows website there are scams involving phishing and social engineering, sale of fraudulent or counterfeit goods, and misinformation. 
These are not limited to seniors alone, so everyone should be aware of these possibilities coming down the pike.  
Digital Shadows has an excellent and informative article about this topic.  Click here to read.
This Just In – Scamming the Census Bureau
I just read that the government, along with AARP, are expecting seniors to be targeted for scams posing as Census takers.  I know that the U.S. Census Bureau is giving us the option to provide our responses online this year.  Also, if that isn't accessible to you, you will be mailed a hard copy form to fill out.  And if that isn't possible, a U.S. Census Bureau employees will come to your home to get your information.
Since these people should have proper ID, be sure to ask them for it.  AARP has set up a phone number if you are unsure about this. It is Fraud Watch Network at 877-908-3360.  If you want more information, click here to read the article.
So What Can You Do to Avoid Getting Scammed?
Stay informed and educated.  Here are some helpful links to keep informed.
Have a

loved one or a trusted friend

help you with your accounts to make sure there is nothing suspicious happening on them.  It will also help to have them as an advisor when you need to make financial decisions.  

As I already stated, don't give out personal information to someone you don't know or trust, no matter what their story is.  

Be suspicious!  I hate that we live in an age where one has to be, but it is better to start that way and then find out you were wrong, than to be ripped off of your hard earned money.

Here is a phone number to the Department of Justice, dedicated to help elderly individuals that have been victims of scams, specifically financial fraud.  It is called the National Elder Fraud Hotline. It is staffed by case managers that assist callers in contacting all relevant agencies.

The Hotline's toll free number is 833-FRAUD-11 (833-372-8311).

You should contact the Federal Trade Commission if you have been scammed.  Here is their website:

ftc.gov/complaint

.

Contact your bank about concerns as well.  If you aren't sure about something, a bank representative should be able to help you.  Most banks have setup phone numbers specifically dedicated to scams.  
What Now?
Be alert and wary!  Take whatever steps you need to take to be safe.  Tell your friends!  Refer them to this article!  Forward it to your family.

And if you are interested in building your own website, please see my article about how to do so here.