Are you wondering what GrandCare is?  Well, you've come to the right place.  In this post I hope to tell you everything you need to know about GrandCare.  From this you can determine if it is something you need for yourself or the senior in your life.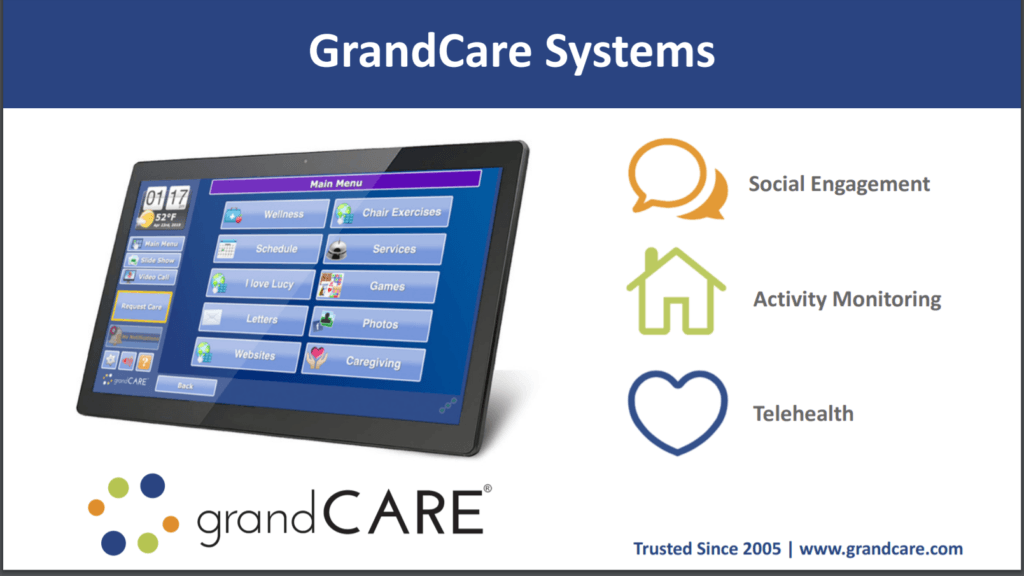 What is GrandCare?
GrandCare is a smart system that has features that assist senior citizens in managing their day.  It is a stand alone tablet that has a large touch screen (17") so it is easy to see.  Within that screen are options or choices that the senior can make.  
The GrandCare was created to provide a technological system that was easy to use by those seniors that are not computer savvy.  It allows them to stay in touch with loved ones through video calls and emails (with its own system), play games, listen to radio programs, and monitor health issues.  
So if you want something that can help you to stay engaged, but aren't real computer literate, GrandCare might be what you need.  Or if your senior parent needs some extra monitoring, GrandCare provides that.  Need help with reminders?  Like computer games?  Need to stay in touch with healthcare?  GrandCare provides these programs, and more.  
Their motto is:  The very best in caregiving technology.
| | |
| --- | --- |
| Pros | Cons |
| Helps seniors stay in touch and engaged | No money back guarantee |
| Can monitor health concerns | |
| Can keep the senior safe by montoring movement | |
Who Could Use GrandCare?
The unit was created for use by senior citizens.  The founder had a scare concerning his great aunt, who had a fire in her basement furnace.  Those of us who do not live with or even close to our beloved seniors tend to worry how they are fairing, especially if they live alone.  Because it is an excellent monitoring system, with features that can be added, it provides peace of mind to families.
But other seniors can benefit from it as well.  Seniors that would like a simple "computer" can use the GrandCare for keeping in touch with family, playing games, emailing, and more.  There is a new feature that is very helpful in keeping records of the senior's health.  More on that in a bit.
This product also advertises that it can be used by people with memory loss and Altzheimers.  They have a very moving article about a man that developed Altzheimers.  
They also state that it can be used by those with developmental disabilities.  They promote that the GrandCare helps them to stay safe, social and independent.  
Here's their website. GrandCare.com. Check it out for more information, and to order.
Why Would You Use a GrandCare?
Perhaps the best use of this device is how it helps connect the senior to others.  These include loved ones, friends, caregivers and healthcare providers.  So, it can act like a cellphone, but with live chat.  (I know that's available with smartphones, but the screen is larger, so that helps low vision people.)
The device is easy to use because of the touch screen.  There are large easy to read buttons, which again, helps those of us with low vision.
It is also a device that can track the location of the senior, so that if they fall or wander off, a loved one is notified.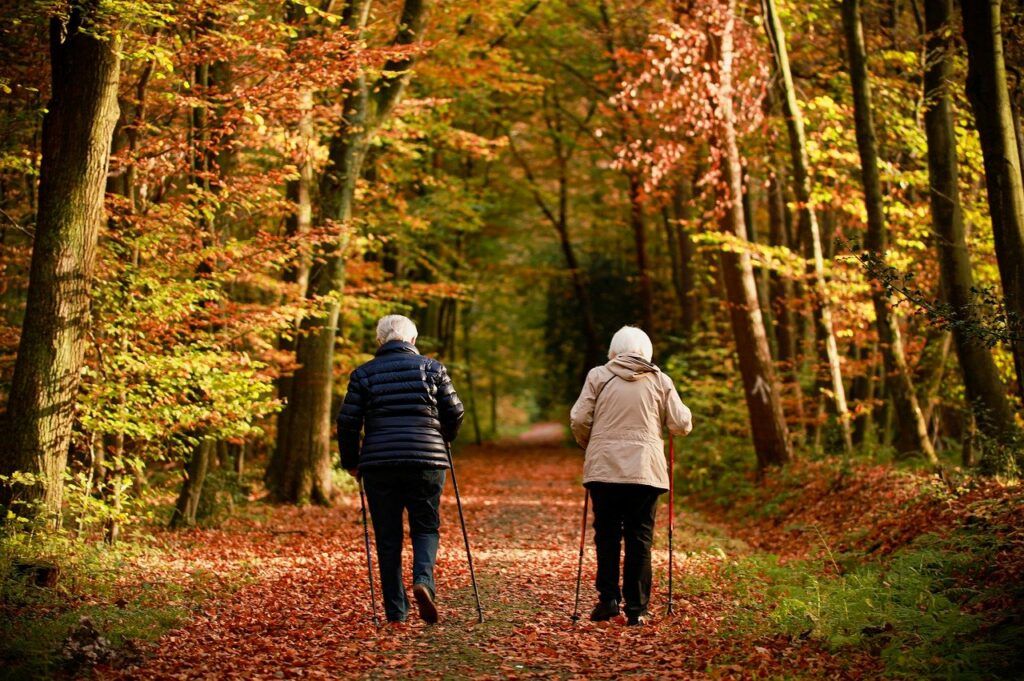 How Much is the GrandCare?
The cost for the tablet is currently $899.00 with a monthly subscription of $99.  A monthly charge includes updates and upgrades as well as technical support.  In addition, company will assist you to determine what features you need and how best to personalize it for the senior.  
In some instances, your healthcare plan might cover the cost of the GrandCare, or help with the expense.  Contact them to find out about this possibility.  
Though there is not a money back guarantee, they do have a warranty on all hardware for a year.
I sometimes have links to products where I receive a referral fee if you buy the product. None of the links in this article are affiliate links. I placed links in my article to provide more information.
If this device is a bit more than you can afford, you might want to check out my review of the GrandPad. GrandPad Reviews.
What Do You Get When You Purchase GrandCare?
When you purchase the GrandCare tablet, you receive the tablet itself, which they refer to as a touchscreen.  It comes with a power supply cord and a metal holder that they call a kickstand on which you can stand it.  
Optional medical devices and motion sensors can be added if you need those services.  There are additional fees for those devices depending on which ones you need.  They can be added at any time.  
The initial set up is fairly easy; plug it in, turn it on, and join the WiFi network.  So you do need a dependable connection to make this work properly.  I recommend you check your network before investing in this device.  
Their support will even assist you in finding your WiFi and turning that on, if need be.  But the company claims most non-tech seniors are able to get it working right out of the box.  
What Are the Features of the GrandCare?
The big selling point is the large touch screen that is easy to read and easy to use.  The setup appears easy as well, which is a great feature.  
Here's an overview of the different options or programs available on the device.
News
Calendar
Photos
Videos
Letters
Messages
Games
Video Calls
These are preloaded programs so the senior won't get scam emails or contact a dangerous site.  Your senior or a valued family or friend can load the approved contacts.  
Should you want to have the health care or motion programs, these can be added.  The healthcare programs are especially helpful because they can alert a caregiver or family member of concerns, such as a missed medication or high glucose levels.  
In addition, if you live in a senior community, this device can be connected to a network if the organization is using the program.  
I believe there is also some setup required to add family and friends, which are approved by the senior and therefore keep them safe from viruses and scammers.
Conclusion
I hope I have covered the important information about this product.  Do you think it is a great tool to help seniors live a healthier and satisfying life?  One of my favorite features is that the company will assist you to structure the device for your personal needs.  
Have you had experience with the GrandCare?  I would love to hear about it.  Or if you have a question about something I didn't cover, leave me a comment.  I can't find any review of GrandCare in the Better Business Bureau, so your comments are especially helpful.
Although I have tried to cover what I believe are pertinent points, I recommend another review of the GrandCare, and am including it here in case you might find it helpful.
GrandCare
$899.00 + $99.00/month
Internal Security from Viruses
10.0/10
Pros
Seniors can easily stay in touch with family and friends
Can be enabled to monitor health concerns
Helps to keep seniors safe