What Is a Video Calling Device?
The basic definition for a video calling device is that it is a dedicated technology that makes it easier for seniors to make video calls, as opposed to using a smartphone or tablet.  A senior may find it easier to use a dedicated device because of the simplicity of the device's function. 

One statistic states that 10,000 Baby Boomers turn 65 each day!  I would imagine the younger Boomers are more and more tech savvy than us older ones.  So they probably already know what I am writing about in this post.  Wherever you are in the technology journey, I hope this article is helpful.
Why A Senior Would Use A Video Calling Device
Being a senior isn't for the faint of heart.  We are now experiencing failing health, losing our hearing, losing our eyesight, and experiencing loneliness.  
A video calling device can address the loneliness factor and may be just perfect for those with failing eyesight and hearing.  The top reason to use one is to stay in touch with loved ones.  Yes, a phone call can do that also.  But let's face it, we love to see our loved ones as well.  This is what makes a video calling device desirable.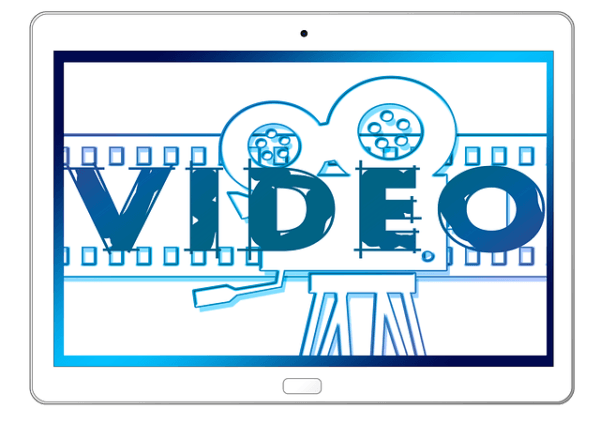 Video Calling Devices 
I found only two devices available in the US.  They are Facebook Portal and Amazon Echo Show.  Another device I researched is only sold in the UK.  It is called CallGenie.  If you live in the UK, you should check it out.  
Both these devices have more than just the video calling platform.  Take this into consideration for your senior.  Do they get confused with too many choices when dealing with technology?  Then keep in mind how you set up these products to make it easy on your senior.  
Facebook Portal
What is it?  It is helpful that the name somewhat describes what it is.  It is owned by Facebook, which is now known as Meta.  A portal is an entry way, like a doorway.  So this platform is a Facebook owned platform that provides an entry into video calling.
This device uses applications like Facebook, WhatsApp, or Instagram.  To use this platform, you must have either a Facebook account or a WhatsApp account.  You will need WiFi in the home as well. 
The platform can perform on tablets and phones, but for our purpose, we are interested in the Portal device itself, as it is the easiest to use for a senior.  As of this writing there are now four formats available which are:
Portal – 10" screen
Portal TV – 10" screen, wireless so you can move with it
Portal Go –  like a webcam that sits above or below your TV, connecting to your TV and thereby making your TV into a large video screen
Portal + – 14" tilting screen
Amazon Echo Show
This is the most recent addition to the family of Alexa devices.  After Alexa came the Echo products, which were referred to as smart speakers.  These come in various sizes and shapes.  The Echo Show adds to the features by providing a screen so it can be used for video calling.
You will need an Amazon account which is free, and a WiFi connection.  Furthermore, you need the Alexa app and a smartphone.  One of the highly publicized features is that version 10 can swivel on a counter top stand.  It actually turns to face the source of the voice.
It can also control smart appliances, play movies and more.  It is very interactive.  
Currently there are two popular versions: the Echo Show 10 and Echo Show 15.  
Comparison Chart of Facebook Portal with Amazon Echo Show
| 📺 | Facebook Portal | Amazon Echo Show |
| --- | --- | --- |
| Easy to Use | Yes, voice activated | Yes, voice activated |
| Easy to See | Yes, especially if using the tv screen  | 15 has bigger screen |
| Video Calling | Yes | Yes |
| Affordable | $199.00 – $349.00 | $249.00 for either device |
| Safe | Encrypted (concealed data) | "Multiple layers of privacy controls" |
| Best feature | High quality audio | Can become a family's planning hub |
Other Options?
Although I am reviewing specific Video calling devices, I have written other articles about products that can help seniors.  These technologies were specifically created to assist the elderly, and all of them have the software to be used as a video device.  
However, they have other functions.  If you want more than a video calling device, then one of the following suggestions might be for you.  
GrandPad 
This is a tablet that has large buttons, applications specifically made for seniors, and a security system that prevents the senior from accessing dangerous sites.  See my GrandPad Review here.
WOW Computer
An actual computer or laptop version with an easy to see screen, so this can also function as a video calling device.  It also has built in safety software, which is so important in today's online world.  Here's the link to my review of WOW Computer.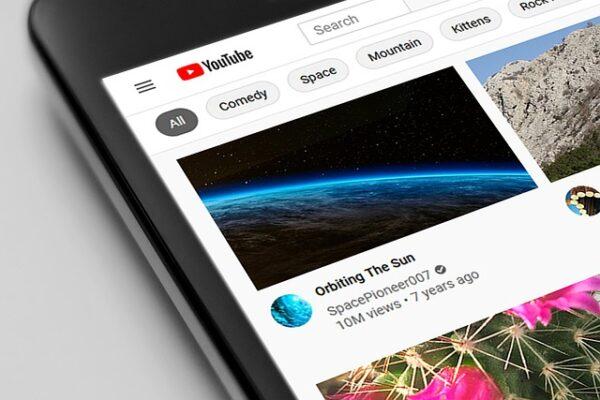 Elli-Q
While Elli-Q has a robot-like head that interacts with the user, It comes with a display and therefore acts as a video calling device.  If you have never heard of Elli-Q it may be because it has just been released in the US.  Check out my article What is Elli-Q?
Conclusion
Was this article helpful? I hope so! Leave a comment or ask a question below to help us all out. I write these articles to help my fellow seniors. We can all help each other. The devices I have recommended a especially senior friendly. Most of us will need help to set them up, but once they are set up, they will impact our lives for the better.