Photo credit: geralt/Pixabay
Review of WOW! Computer for Seniors
In this review, I will investigate the WOW! Computer which advertises that it is especially built for use by senior citizens.  The company claims that it is easy to set up, easy to use and easy to read.  All of those claims are concerns for most of us seniors.  Some of us feel that technology has passed us by.
If that is how you feel, then read on for more information.
Who Is It For?
The computer is advertised as being "designed especially for seniors". It is designed specifically to be easy to use.  By limiting the amount of software and using a touch screen on a nice size monitor, it seems fairly intuitive.  
Because of it's easy to read screen, it should be a great purchase for people with limited vision.
The touch screen makes things even easier, as there are less steps to get where you want to be.
What Does It Do?
With this system a person can email (send and receive), have video chats with people (using Skype), surf the internet, and play games.  It has just the basics, but I guess the company has determined that's what most seniors are looking for.  Ease of use to do the activities they want to do.  
The drawback may be that you can not add programs.  What you see is what you get.  So if you want to do more than those activities I've listed above, you need a different system.  My 91 year old mother would have loved this system.  Easy to use, with large fonts, and she just wanted it for emails.  It was very hard for her to use my regular desktop.  
The Pros and the Cons
Pros
Trusted Friend System/Tech Buddy

Skype

Linux OS; a highly secure system 

Photo editing

45 day satisfaction guarantee or your money back (excluding shipping and handling)

Easy to Read

Touch Screen

Free software updates

Software installed to handle different file types like PDF, Word, Excel, PowerPoint

Easy to access tech support; part of the reason for the price
Cons
Can't add software; but that may be a good thing

Price; you could get something with more bells and whistles for the same price

Is a desktop format, so if you want portability this system isn't for you (there is now a laptop version, but it is a smaller screen)

Limited memory

Works only with "most" HP printers
Here's a tech guy reviewing the computer.  He doesn't work for them; he is an independent reviewer.
Price
The current listed price is : $1,099.00  on firstStreet.com website, plus shipping and handling, which currently is $49.95 in the continental US.  Here is the toll free phone number if you'd rather call; 877-759-5969.
What You Get When You Purchase It
When you purchase your WOW! Computer, you receive a monitor (screen), keyboard, speakers, and mouse.  There is a built in webcam (camera) and microphone.  It has a CD and DVD player.  An A/C power adapter is also included.  
You are able to simply plug in a few cord and then turn it on.  It comes with training videos built in.  In one advertisement I saw that the keyboard had larger than normal letters.  You might check this out if that is a feature you want.  
For the first 30 days you get VIP Support for any questions you may have.  After 30 days, you may purchase this support for $9.95/month.  This would include services like setting up your contacts or your email.  
The Scam Website
While I was doing my research, I came upon some very unhappy people who claimed they had been ripped off by WOW!Computers.  As I did further research, I realized these people had mistakenly contacted a scam website/number that stole their money and did nothing to help them.  
I'm sure you know that as seniors, we are easy prey to criminals and scammers.  Please be careful and cautious.  If you are unsure about a website, don't go there.  It is preferable to type in the name of the company or type in the website (in your browser search bar) to make sure you are getting the right company.  
I wrote a few articles about scams.  Click here to check one out.  
Here's another independent reviewer.

Who Makes It?
From my research, I believe the computer is manufactured by Telikin.  Their website features three different models and prices; from $899.00 to $1,249.00 plus shipping and handling.  Click here to investigate the website.  You can see that firstSTREET lists the same product for $150.00 less.  (See above)
The WOW computer is also sold by firstSTREET for Boomers and Beyond.  They have a Better Business Bureau rating of A+, with an Accredited Business label since April of 2019.  It appears they only have the large screen available. 
As far as I can determine, this computer has been around since 2011.  
I recommend you look at both sources for the best deal for you.
I was unable to locate any other computer that was comparable to the WOW!
Added Features
When you first start the computer, you are brought to a home screen.  On the left are the "program" buttons.  These are your basic features.  They include:
Video Chat

Email

Photos

Calendar

Contacts

Weather

News

Web

Games

More; which are other functions; i.e. calculator.  I saw one that had Kindle added.  Check that out before you buy.  
You may also wonder what the Trusted Friend/Tech Buddy is.  With this platform, you can add a family member or friend to the system and they can help you remotely by gaining access to your computer.  (It will probably be your 8 year old grandchild!) You can also pay for that feature as I stated above. 
Update:  I just found out that you can use Zoom with this computer.  You must contact customer support and have a technician set it up for you.  But what a great added feature!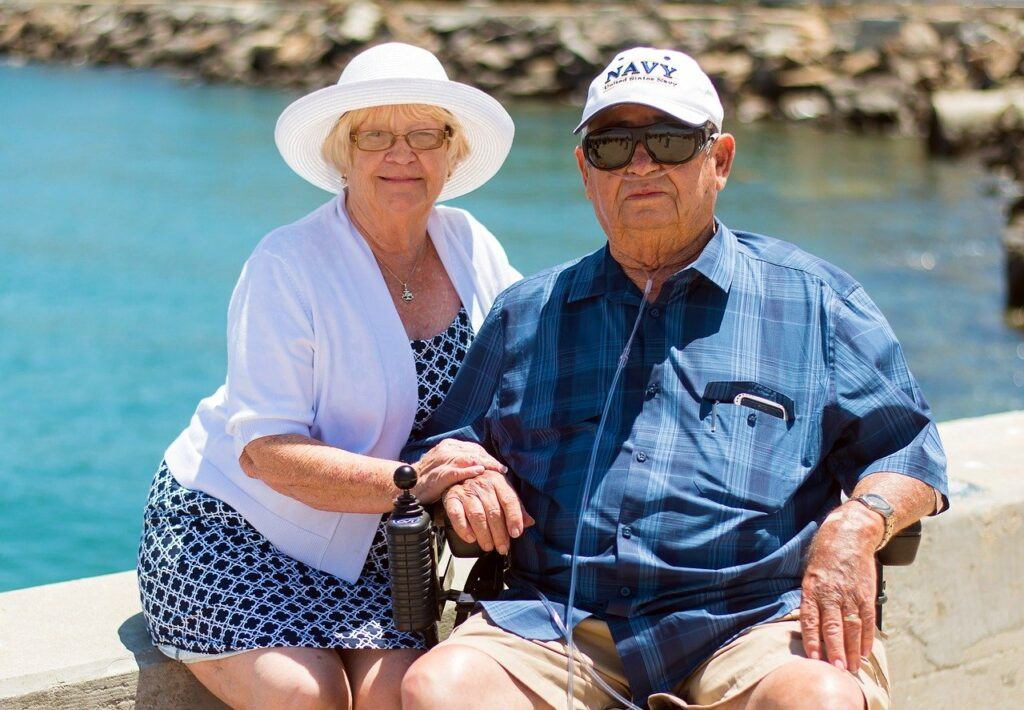 Before You Buy!
You will also need a high speed internet connection.  The company builds in WiFi capabilities but recommends high speed connections.  Check your local providers before you buy this computer.  It would be disappointing to get this computer and then find you don't have the right internet provider for it to work for you.
Providers here in CA include Spectrum and Frontier, among others.  I tried a little WiFi adapter which didn't work in my building.  I can't stress enough that you check to make sure you can get a good connection before you buy this computer.  Here is an article on how to choose a provider. 
Conclusion
What do you think of this computer?  Have you used it?  Do you have one that you really like and that would be good for seniors, or vision impaired?  Do you know of a better price?
Any information you could provide here would be helpful to all of us.  Please leave a comment.
Affiliate Disclaimer:  Sometimes I have links to products I write about where I get a remuneration if you purchase.  I do not have any such links on this page.  I wrote this review because this product looks like a great alternative for seniors who want a simple computer system.