Are you a senior who needs a security system for your home?  Or does your senior loved one want to age in place, but you are concerned for their safety?  Is a Ring doorbell the answer?  What is a ring doorbell?  Let's find out.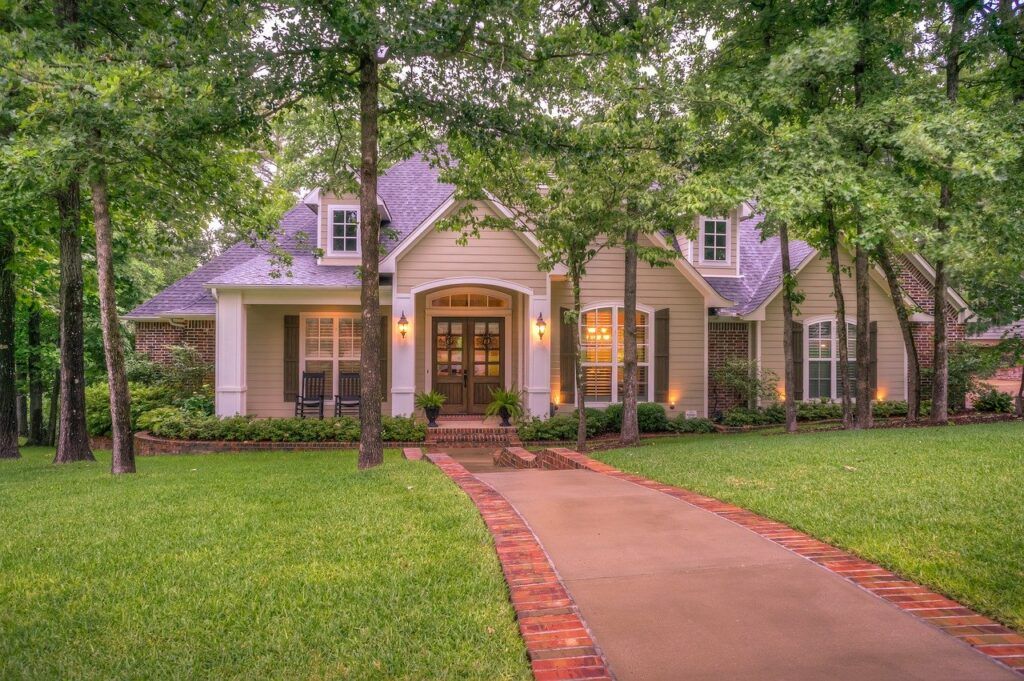 What is a Ring Doorbell?
The basic explanation is that Ring is a doorbell with a video camera built in.  This unit is housed in a small rectangle that has a button to push to ring the doorbell and a camera lens to provide video.  
The company Ring LLC is owned by Amazon.  One can order it from Amazon, with all you need to set it up in the box.  It can be hardwired to your current doorbell wiring or you can get it with a rechargeable battery.  There are currently 4 different versions of the doorbell, with the Ring 2 being on a limited time offer.
You control the doorbell with an Alexa device or the app on your smartphone.  You use your smart phone to view what's going on at your front door. So you must have at least one of these to make your doorbell work.  You can use Alexa to respond with audio, but you can't view with it.
Who Should Have a Ring Doorbell?
The Ring doorbell is promoted as a security device.  So, anyone who wants to feel more secure in their home might want to invest in the Ring.  Therefore, I think it is a highly recommended item for the senior population to use.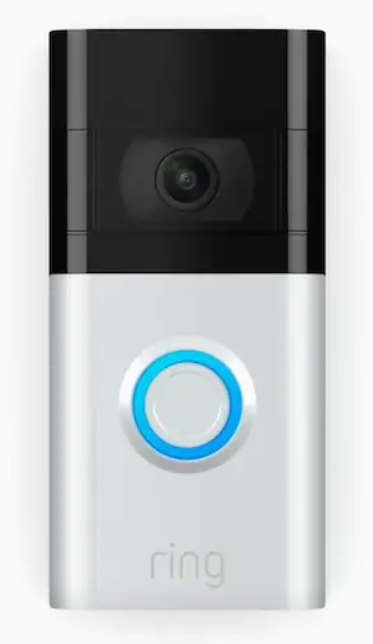 The device does take some set up.  The wired version will take a little more effort.  There are several videos on YouTube of how to install each version, along with other information you might find helpful.
So even though I feel it is a safety device for your senior loved one, keep in mind that this doorbell does take some setting up and a bit of learning how to use it.  So one of the first questions to ask yourself or your loved one is; can I set this up and learn how to use it?
Why Should A Senior Have a Ring Doorbell?
My first scenario is of the little old lady home alone in her house when the doorbell rings.  If she goes to the door to find out who it is, she could be in for a surprise.  Or not.  But why take a chance?  With a Ring doorbell, she can see who it is at the door and proceed as needed.
Call me paranoid.  But in my senior years I am afraid I have become more suspicious.  I suppose part of that comes from having worked in support services for law enforcement.  Yes, I saw the darker side of society.  But even so, what is the downside of having more information on who is standing on your porch?
Here's a short video of how Ring works with your smartphone.
There is concern that law enforcement becomes more intrusive by being able to subpoena video from these devices.  I haven't seen much research if that is the case.  The upside is that video can help the police to track down a criminal if a crime has occurred.  
A nice feature with this system is that you can have a shared user.  This way not only is the homeowner notified, but also loved ones who want to be in touch this way.  This alone is a wonderful feature as it provides information for the son or daughter who doesn't live nearby.  
Here's a delightful review of some success stories from families that use Ring. Ring Helps Families.
Where Can You Buy a Ring Doorbell?
Since this is an Amazon product, the best place to buy it would be on their website.  (When you go to the website type in Ring doorbell.) Sometimes I have affiliate agreements whereby I receive a small percentage of a sale if I recommend a link.  I currently do not have any such link for the doorbell.  
There are currently four different versions available on their website, which range between $59.00 to $179.00 depending on what you add to your purchase.
How Easy are Ring Doorbells to Install?
It appears that the battery operated one is easier to install than the wired one as you aren't dealing with wiring.  
The unit comes with screws and a tool to install the screws.  If you have to drill into a concrete wall, then you will need a drill.  Step by step instructions are plentiful on the internet.  Find the one that is for your version of the doorbell.  
You will need to connect it to your wifi.  The company recommends you have at least 2Mbps of download capability.  I recommend you check how much you have in case you need to upgrade your internet service.  Therefore, this could be another expense.  
The app can be installed for the resident's smartphone and other loved ones who want to be involved in the system.  This would require further discussion of how the family wants to be involved.  Or maybe a trusted neighbor would have access.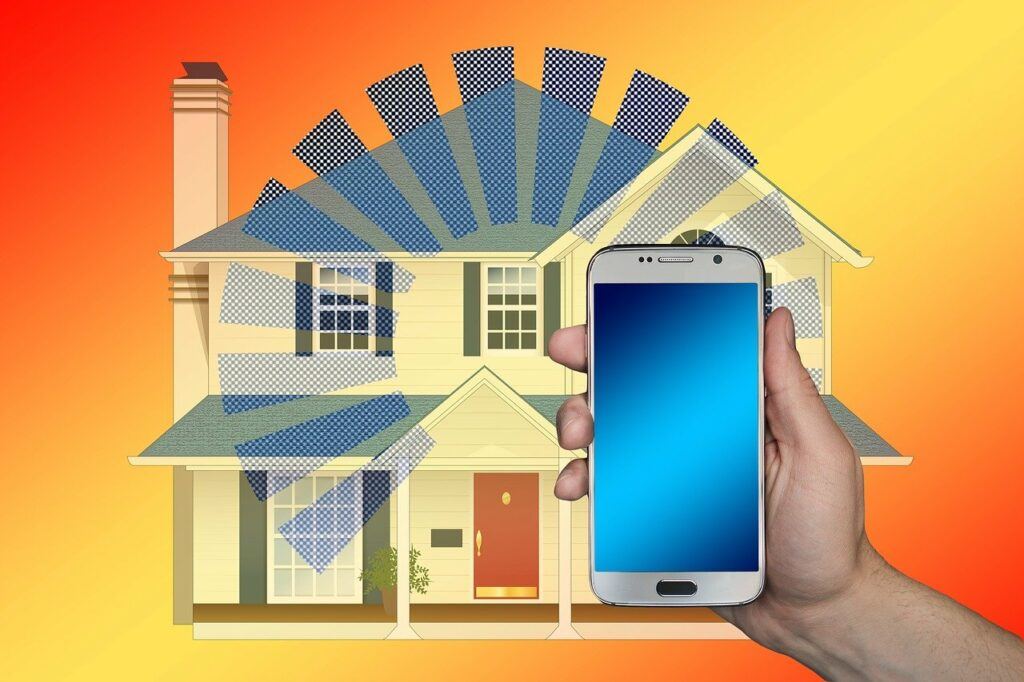 Before You Buy
If you are purchasing this product for your senior loved one, I recommend you look over what is available by watching some videos.  It would be especially helpful to watch with your senior.  Talk about their understanding of the product.  
Your discussion should lead to determining if they can successfully use Ring.  I like to think I am fairly techno savvy, but I'm not sure I would feel confident in the installation of the hardware.  I know I could connect it to the internet and download the app.  What is your senior capable of?  These are important considerations.
Ring pairs with Alexa, but there are other options available.  Check these out also before you purchase.  Ring doesn't automatically notify law enforcement if there is a crime; you need to do that.  Also, the unit can be stolen from the wall if the thief is determined enough.  
If you have purchased the lifetime protection program, the company will replace a stolen unit once you file a police report and send it to them.  You can also purchase Cloud storage and other monthly subscriptions. Research on the site for further information.
Conclusions
The Ring doorbell can be a great tool to help your senior or yourself to be safer.  It uses up to date technology to provide you with what is going on around your property.  I believe the more we know, the better we can live our lives.
I reviewed another product that assists families to stay in touch with the senior loved one, and engages the senior as well. Check out what I have to say about GrandPad.
What do you think?  Do you agree or disagree?  Do you have questions?  Please leave comments or questions below and I will respond.  Thank you.
4 Different Version
10.0/10
Wired or Battery Operated
10.0/10
YouTube Videos Support
10.0/10
Pros
Affordable
Easy to Install
Cons
Shouldn't Be Your Only Security Tool