Want to feel safer on the internet?  Then you need to have something to "police" your computer.  In this article, I will provide you with information about the best internet safety software for seniors.  These products provide protection against much of the evil out in cyberspace.
Why You Should Have Safety Measures in Place
Bad people will do all they can to get your money.  I am ashamed to admit I have been scammed.  Most of us are very trusting and caring people.  We are the prime targets of the evil people on the web.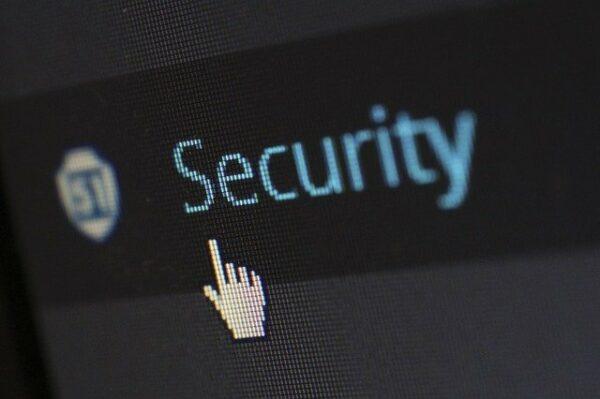 These individuals can use phone calls, email, regular mail, and all sorts of programs to try to get your money.  While we must be aware of fraudsters from every corner, we can use some technology to protect ourselves. 
That's where many companies have answered the call and created software that fights these threats.
What Are the Dangers of the Internet?
One area of crime is using software to cause you problems.  The primary classification of these categories is Malware.  Other threats can be invasion of privacy, and stealing your private information.  Cyberbullying has also become a problem.  
Malware is an unwanted program that invades your computer, or server and can damage or destroy your system.  Malware is a combination of malicious = Mal and Software = ware.  It includes viruses, worms, adware, spyware, and ransomware.  You can deduce what those mean by the name.
The security software acts in many ways to protect you.  It can prevent software from affecting your system, detect and even respond to fight the problem.  This is more than a normal human being can do, no matter how well informed you are.  So it is vital to have a quality system in place to fight the problem.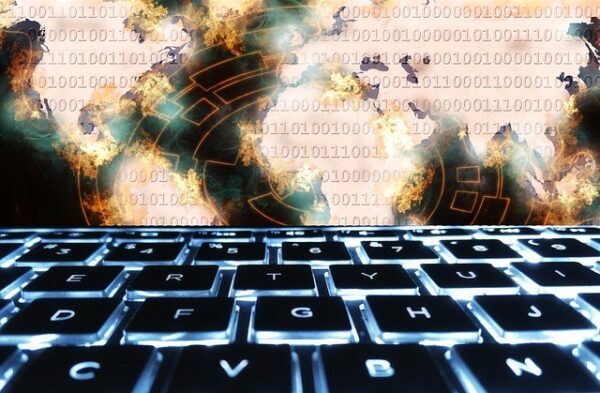 What Is The Best Software?
Opinions will vary.  From my research I can see that PC magazine has 13 favorites.  You can check that link for further information.  It is one of the articles I used to make my recommendations.  You may even recognize some names.  
I'm only recommending three at this time.  I may do more research as my current software is rated only 3.5 out of 5 and there are higher rated ones out there. 
My Top 3 Picks
Norton Antivirus Plus  Rated 4.0 by PC magazine. 
Currently running a special on this version for $9.99 for the first year.  There are more expensive plans that cover more devices and offer more services.  For this version, you receive threat protection, password manager, and "smart firewall".  
In addition you get 2GB cloud backup and their 100% virus protection promise, which states that if they can't protect you, they will refund your money. Available on PC, Macs and Android and iPhone platforms.  For 1 device.  As far as installation they claim it can be done in three easy steps and is very intuitive.
Click this link to see their offers; Norton.
Bitdefender Antivirus Plus Rated 5.0 by PC magazine.
Currently priced at $23.99 for a year, but you can hook up three devices.  Doesn't offer a firewall, but promises all the other services that Norton does.  PC magazine liked the way it performed in the lab though, and gave it a 5.0 rating.  They claim to have the best rating in protection against viruses and the lowest impact on the performance of your computer.  
This level of price is only offered on PC platforms, and you have to pay more for other platforms.  You can purchase a VPN for an additional fee.  It appears to be easy to install with a few clicks, and you are walked through the process.  Here's their link if you want to purchase; Bitdefender.
Kaspersky  Rated 4.5 by PC magazine.
For $29.99 for a year you can currently protect up to three devices.  They claim to have better protection and performance than Norton.  It was one of PC magazine's Editor's Choice.  They boast that they have bonus scans for privacy and performance.  They also have a live chat and phone support.
Lab tests of the product produced high marks, which is why it is rated so well.  Doesn't come with a firewall like Norton does.  Doesn't include VPN either.  You can click here to check out their offer;  Kaspersky.  Installation seems to be straight forward, and the fact that you have live chat is helpful.  
I do not receive any referral fees if you purchase from these links, although in some articles I do have affiliate links.  I do not have those type of links in this post.  
VPN
What is VPN, and why should you care?  VPN stands for Virtual Private Network.  This is an added security measure where the VPN protects you while you are using the internet.  Which is especially important if you use WiFi at public spots.  Do you use your laptop at a coffee shop?  Better have a VPN in place.  
Your service provider gets you up and running; or their service provider if you are using WiFi in a public spot.  But your VPN then channels your activity through their server so that 1.  You can't be identified, which secures your identity and 2.  Others using that provider can't spy on what you are doing.  It's just another security measure that helps you maintain your own system.  
Some anti theft systems come with VPN, others charge an additional fee.  Compare the systems with what you need before you buy.  
Here's a good explanation of Antivirus software.
What Are Seniors Especially Vulnerable To?
There are several scams that keep recycling on the world wide web.  I have a few articles regarding some past scams, but they are still current enough that they are worth the read.  And there are seasonal ones as well, like the IRS scam around tax time.  
The Grandparent scam is also still popular, where the scammers tell you their grandchild is in jail and you need to send bail money.  
These scams can not be avoided by software installation, and so seniors especially need to be informed continuously about all kinds of dangers.  In fact the FBI currently lists 34 popular scams!  Here's a link to the list to help you be aware!
I also found a great tool to help you be safe. My article: Latest Tool to Check Scams Online may give you further information.
Final Thoughts
First off, it is not recommended to have more than one antivirus software running on your computer.  If you think you are double protecting yourself, you are not.  In fact, it may lead to getting a virus instead.  So choose one and stick with it.  
Secondly, most of the companies offer a reduced price for the first year.  Prices go up after that.  And check the offers to see what is right for you as far as how many devices you need to protect.  If you have only one device then don't pay for more if you don't need to.  
Conclusion
I hope this article has been helpful to you.  I can't stress enough that you need some sort of anti virus software on your system.  Please leave a comment, question or advice below.