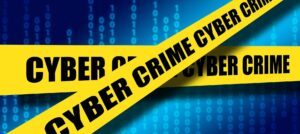 I have already posted two articles to alert senior citizens about online scams.  Now Google has come out with the latest tool to check scams online.  It seemed like a natural opportunity to feature this tool in this article.
The tool is called ScamSpotter.  It has been developed by Google.  Here's the link if you want to check it out before reading more. Scam Spotter
Who Is This For?
Everyone!  Even though my website is developed to help senior citizens, all of us can be victims of scammers.  
Yes, we think of our elderly grandmother who is kind and caring and could be ripped off by a cruel phone call telling her that her beloved grandson is in jail and she needs to send money to get him out.  But there are thousands of other scams circulating.  And new ones everyday.
What Can You Expect From This Site?
This site covers very helpful topics.  Among them are:
Types of scams

What you can do to avoid scams

What you can do if you have been scammed

Links for trusted sites to report scams 
Why Should You Use This Website?
You should check this site out because we are all at risk of being scammed.  
I used to be a fairly trusting person.  Unfortunately, having worked in support services for law enforcement, I saw the darker side of people.  And there are folks out there that will take advantage of you, if you let them.
So you need to be as informed as possible.  
This site contains some great advice.  Such as:
If it sounds too good to be true, it probably is

If you are told to send money right way, don't

If someone you don't know is following you on Facebook, Instagram, or other social media, ignore them.

If they are offering you something for free, but you have to pay them first, don't

If they are asking for sensitive information like your credit card number, social security number, or other personal information, don't give it to them

Three Easy to Remember Golden Rules
The site makes it easy to remember three easy rules to evaluate whether or not something is a scam.  
If the communication is in a hurry for you to act, then SLOW IT DOWN.  Rushing you into a decision is one sure sign of a scam.  Stop and check out the validity of the contact.

Contacted by an unexpected person?  Then you should SPOT CHECK.  Find out where the caller/email is coming from and contact the agency yourself.  

Been told to send money right away, or buy some gift cards?  Instead, STOP, DON'T SEND.
I remember hearing from a Walmart employee who worked in the Western Union section of the store.  Fortunately she had been trained to recognize a scam.  A dear old man came in to transfer money via Western Union for a supposed emergency.  She was able to determine it was a scam and saved him hundreds of dollars.  
This is why we have to keep spreading the word.
Further Resources on This Site
Although this site has information for the US, and the contacts are therefore US based, I still believe the information is valuable for all countries.  
Further resources on this site are links to contact the IRS, Social Security Administration, FraudSupport.org, State Consumer Protection Offices, and Federal Trade Commission Consumer Information.
I highly recommend you familiarize yourself with all these sites.
Digital Information World did a brief review of this new website.  Click here to see their review.
In Case You Haven't Heard Enough
Besides the listed scams on my previous posts, my research has found other dangerous scams.  
One of them is the "sextortion" scam, where they claim that you have been visiting porn sites and you will be reported/exposed if you don't pay them.  Contact your local police department right away.  They should be able to help you or refer you to the agency that can help you.  For more help with this scam, click on this link to see the article from
Today
. 
I read about another one, where they actually show up at the funeral home and claim that the deceased owes money to them.  Don't panic, but contact the local police right away.  Read this article for further information.  
Finally, May I Suggest?
I have more information about numerous scams on my previous articles. My previous posts are: (click on the Title to go to the link)

What Else You Can Do/Take Action
Get All Their Information
Should you be contacted by someone you suspect is a scammer, turn the tables and get all the information you can from them.  Chances are they will dodge you, but it's worth a try.  Names, addresses, phone numbers and addresses are helpful to law enforcement.  You might be helping shut these criminals down.  
Don't give them any of your information though!  They will keep asking for it, but don't fall for that.  If you don't feel confident to turn the tables, then hang up.  Or if it is an email, report it to the authorities.
Call the police
Don't be afraid to call your local agency.  Especially if you have been scammed out of money.  Many people don't contact law enforcement because they are embarrassed.  Believe me, the police have heard it all before.  You may not be able to get your money back, but you will be helping to perhaps put these awful people out of business.  
Have Someone Who You Trust Help You
As a senior, hopefully you have a child who is computer savvy and can assist you with your finances and concerns like this.  If not, you may need to employ a trusted financial advisor or accountant that can keep track of your finances.  They could be someone that has to authorize all purchases, and keep you from harmful actions.
This video gives some more information of what to be aware of and where you can go for help.
Conclusion
I would welcome all comments here.  If you have further information that could help others, please add it in the comments section.  Or if you wonder about a possible situation, ask it here.  I don't mind doing further research.  
Sometimes I have links to products where I receive remuneration.  I do not have any links like that on this article.
If you are interested in building your own website, click here.  This is the platform I am using.  I will receive a referral fee if you join.  Thank you.