Have you heard of Comfort Keepers?  If not, I plan to tell you all about them.  I will be answering all your questions in this post about Comfort Keepers Review.  It is my hope that the information will help you to make decisions about senior care.  
What is Comfort Keepers?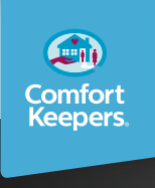 Comfort Keepers is an international organization and available in all 50 US states.  Their main goal is to provide support to the senior population and their families.  Since I myself am part of that population, I am very much aware of the challenges we seniors face.
Comfort Keepers supplies in home caregiving services to seniors who want to live at home (age in place) but may need assistance in certain ways.  They assist with all kinds of daily activities by providing caregivers which they call Comfort Keepers.  
Their motto is "elevating the human spirit".  They strive to enhance the physical, mental and social wellbeing of the individual.  They claim to provide helpers that will engage the senior in hopes of them living a more fulfilling life.  
The caregivers are screened before they even start and are then trained by the organization.  They claim they have been awarded a very high rating in Newsweek's America's Best for two years.  However, the local office here in Southern California has no BBB rating.  
I found a long list of reviews on Consumer Affairs; some positive, some negative.  See them here.  I think it is best to locate your local office and see what you can find out about them specifically.  Because they are franchises they could vary.  I read some reviews from different parts of the country that varied widely in their ratings.  So check them out with care.  
Who can use Comfort Keepers? 
The person who receives the care that Comfort Keepers provides is the main client.  But Comfort Keepers is there to assist the family as well.   Scenarios can vary depending on the needs of the family.  
The website states that the most important service they can provide is to be there.  So if the senior needs just a companion, Comfort Keepers can fulfill that position.  This means also fulfilling some tasks such as light housekeeping and maybe meal preparation.
Other situations they can assist with is care for medical needs, like helping with a shower or to take medication.  They even claim they can assist with dementia patients and Alzheimer's patients.  
The company will strive to provide service that is tailored to the needs of the client. 
What Services Does Comfort Keepers Provide?
It appears that the level of services can vary, again depending on the needs.  Here are some of the categories I found:
Home care; including 24 hour care
In home companionship
Interactive caregiving; i.e. involving the client in activities to keep them engaged
Personal care services
Transportation
Nutritional services
Safety care
Seniors and Technology
Respite care
Transitional care
End of life care
Alzheimer's care
Dementia care
I think categories may vary at each individual site, so I recommend you check with your local office first.  Be prepared to know the needs of your senior family member, because you want the best fit possible.  
I was pleased to see that they have an informational page, where they have links to numerous articles that concern seniors.  Some topics are Seniors and Nutrition, Family Caregiver Resources, and Senior Health and Wellbeing.  Click here to go to the page to see other categories.  
I appreciate that they provide this resource.  They address concerns that we all have as we age or as we seek to take care of our elders.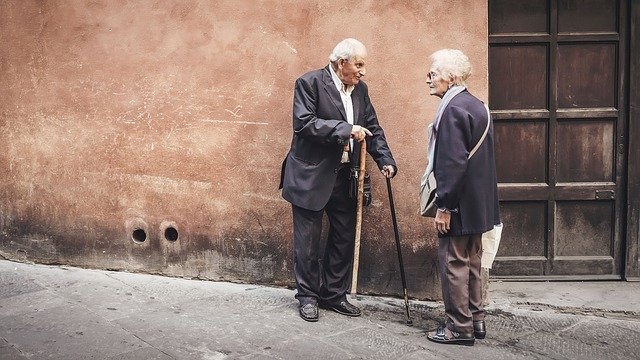 Where is Comfort Keepers Located? 
On their website I see a listing for 46 states, although they claim they are in all 50 states.  Go here to see if there is an office near you.  
They have offices in these countries as well: Canada, Ireland, Australia, Brazil, China, France, Hong Kong, United Kingdom, Portugal, Singapore, and Norway.
I did a simple search and found a local office less than five miles from my home, which is very convenient. When I clicked on the website they provided the option of free consultations.  It appears that is the case with most locations.  
How Much Do the Services Cost?
I spent a bit of time trying to find a quote for their services.  I was unsuccessful.  The going rate for in-home care seems to be about $22.00 USD/hour.  This amount may be higher or lower depending on where you live.  Here in Southern California things tend to be higher.  
But hopefully this gives you a baseline to go from.  The website requires me to enter my contact information, which I didn't want to mislead them into thinking I was a prospective client.  But you should be able to determine your costs based on your needs.  
Their website does mention Medicare, Medicaid and other insurance programs, so if you have one or more of these programs, check with the office as well to find out if these insurances help cover costs.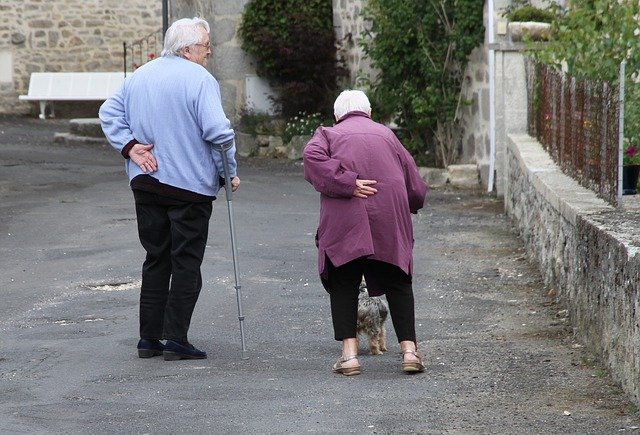 In These Current Times
I notice that the website details how they are dealing with COVID-19, by practicing safety measures.  Furthermore, they have several pages full of activities suggestions, holiday ideas, and even mental health topics.  
Let's face it.  The pandemic has thrown us all a curveball, and many of us may be challenged mentally to maintain a healthy outlook.  I appreciate that Comfort Keepers has some helpful suggestions for this difficult time.  Click here to check out the article.  
I also wrote a review of another home care agency that sounds very similar.  It's called Home Instead.  Click here to review it.  
Conclusion
I hope that this information has been helpful. Leave a comment or a question, please. Your comments and questions may help others as they search for the best situation for their loved one.
Comfort Keepers
@$22.00/hour average
Wide Variety of Services Available
10.0/10
Helps Seniors Stay Independent
10.0/10
Free Consultation
10.0/10
Pros
Trained Personnel
24 Hour Care
Cons
Unable to Determine Exact Cost
Some Negative Reviews