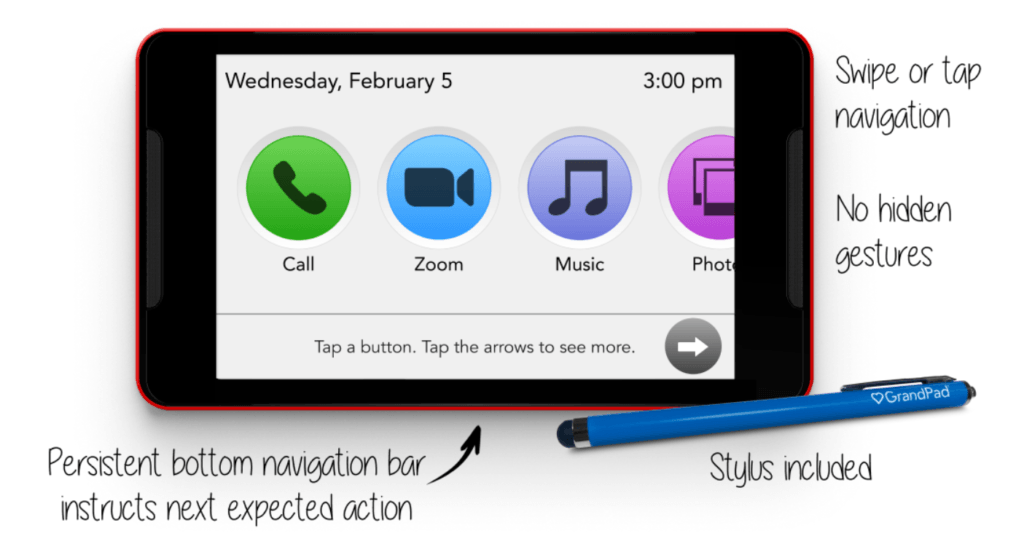 What Is A GrandPad?
What is a Grandpad?  And why should you be interested in a GrandPad Review?  No, I didn't misspell grandpa.  But your grandpa or grandma might be interested in having a GrandPad.  
A GrandPad is a specially made tablet with senior citizens in mind.  It provides functions that most elderly would like to use, but may be unable to figure out how to use.  
| | |
| --- | --- |
| Pros | Cons |
| Easy To Use | Extensive Set Up by Administrator |
| Large Buttons which are Easy to See | Dependent on Cellular Service |
| Keeps the Senior in Contact with Loved Ones | Some negative customer reviews |
Who Is the GrandPad Made For?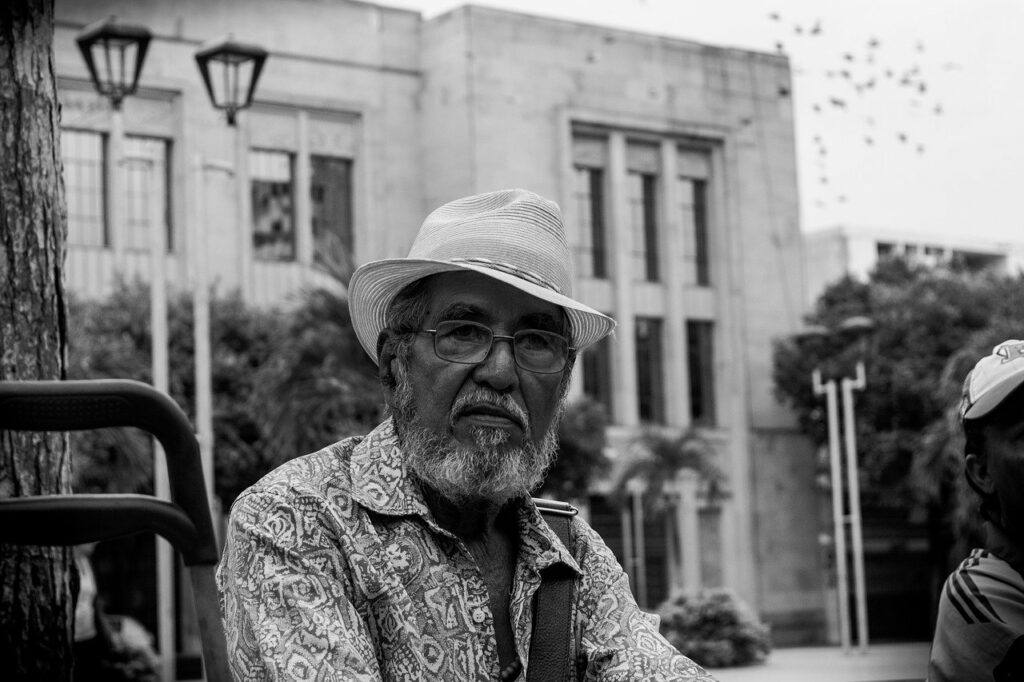 Basically it was created for the type of senior citizen that isn't very tech savvy but would still enjoy staying in touch with family and friends.  It was the brainchild of a father and son.  Son Isaac was motivated by his grandmother's inability to use email and Facebook, and with her in mind, GrandPad was launched.
This unit is not for someone that is comfortable with using smartphones or computers.  It is a simplified tablet that is very easy to use. If you are interested in a smartphone I have a review of the Jitterbug that was made for seniors. Click here to see it.
One of the best features is that it keeps the senior in touch with family.  During this time of COVID-19 this is especially vital.  There is more and more data showing that loneliness is a very real issue for the senior community.  The Grandpad addresses being able to stay connected. 
What Company Created the GrandPad?
The company is actually called GrandPad.  Their logo is ❤ GrandPad.  Their website is: grandpad.net. It was founded in 2014 in Orange County, California by Scott and Isaac Lien, a father and son.  
The company has an A+ rating with the Better Business Bureau having been accredited since March 17, 2015.  It has only a 3 star review rating however.  As of this writing, that was only from 14 reviewers.  For further information including the reviews, click here to go to the BBB site.  
And the reviews that were one or two stars were mainly due to connectivity issues (which would be the cellular service) or refund problems.  Otherwise most people are very happy with their purchase.  
What Are the Features?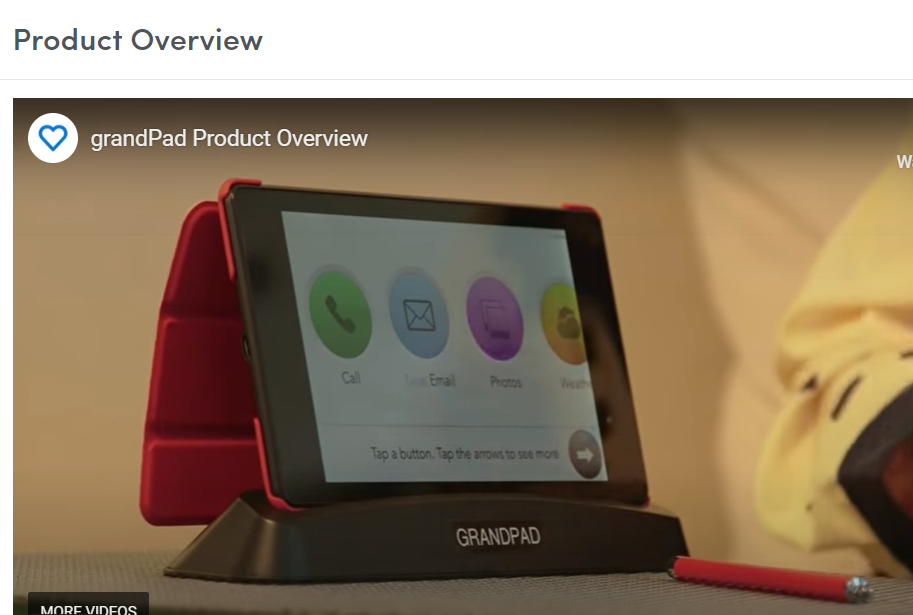 GrandPad was designed for ease of use, including ease of set up.   When you unpack the box, which itself is easy to open, you will find just 3 parts; the tablet/pad, the charger cradle (with cord to plug in for charging the charger), and a stylus.  A set up/user guide is also included. 
The company claims it is easy to set up with the instructions included.  Turn it on and you're ready to go.  But before that, an Administrator has to have set up your contacts.  
Keep in mind that an approved Administrator, usually the son or daughter of the senior, must set up the contact function.  The contacts are the only people that can reach the person, which means no scammers or sales people can contact them.  But it will take some time to set up these contacts; depending on how many people you want to have contact with your senior.  The administrator can also add more websites to the GrandPad so that the GrandPad's search capability is expanded.
The functions of the Grandpad are specifically designed with the senior in mind.  They include:
Phone with camera option so the senior can see the caller and the caller the senior
Email and limited text (initiated by the sender, not the senior)
Photo library
Camera
Music – preloaded library
Internet – which they call Look Up; limited sites approved by GrandPad or the Administrator
Games
Weather
Transportation – Contracted with Lyft
Articles – Topics of Interest set by the Administrator
Toolbox – Magnifying glass, flashlight, calculator
Lookup – Encyclopedia and Dictionary
Help Services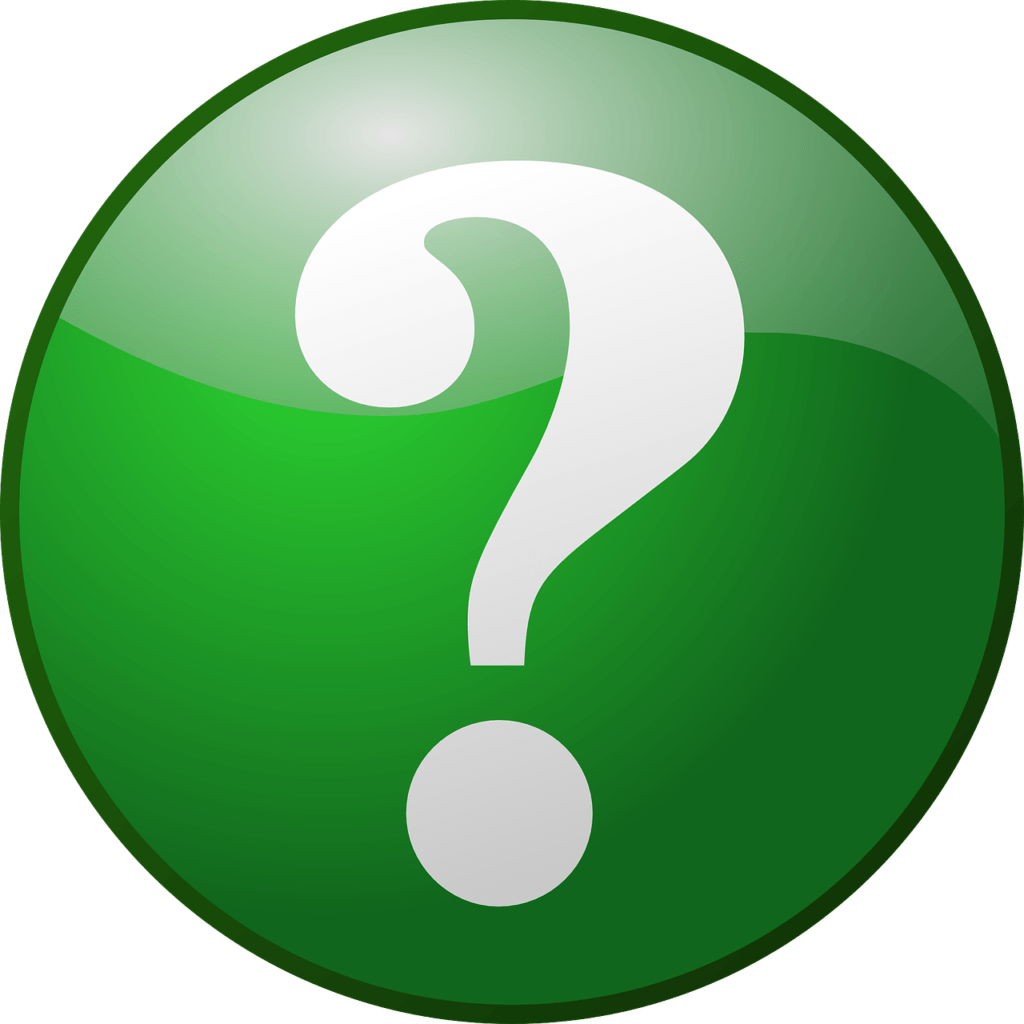 How Much Does It Cost?
You can try it free for 30 days!  After that you are paying monthly for the service because it comes with the important feature of web connectivity through 4G LTE (4th generation long term evolution), which carries your data back and forth.  You don't need WiFi or an internet service.  The GrandPad has that built in.
The company states that you can use your WiFi service as an alternative, so that you don't have to worry about an alternate cell service.
The cost by purchasing it directly through GrandPad is $66.00/month for the connection.  You can also purchase through Consumer Cellular. Check out this link for their pricing.
Pros?
Easy to use
Phone and Tablet All in One
Large buttons which are easy to see
Limited options so less confusion
Keeps the senior in contact with loved ones
Can be used to talk with doctors and other health care professionals
Cons?
Fairly extensive set up by the Administrator which is time consuming
May be dependent on cellular service, which may be unavailable in some areas (so check first!)
Limited website search, but only dependent on the Administrator's settings
Some users had bad customer service experiences previously (which seem to have been addressed)
What Do I Need To Get It Working?
Although it is easy to start using, the contact list must be set up by the Administrator; a family member who has elected to function in this capacity.  The Administrator would work with the senior to verify who is included in this list.  New people can be added, but only by the Administrator.  
This feature guarantees that the senior can not be contacted by scammers or sales people.  That distinctive is one that I really like, because we have all heard horror stories of seniors being scammed out of thousands of dollars.  
The contacts that have been set up in the account must have an iPhone 5 or newer running iOS 10 or newer, or an Android running 5.0 or newer.  They must download a free companion user app to interact with the GrandPad User.  
Once these contacts are set up, all the senior needs to do is take it out of the box, plug in the charger cradle, and turn on the GrandPad.  The guide and on screen instructions will walk the person through any other issues, and the Help Button is also available.  
Here's a video that was made back in 2017. Some features have been added since then. But the speaker shows a nice presentation of the GrandPad.
Questions I Recommend that You Ask the Salesperson Before Purchasing
As wonderful as I think this product is, and that it would connect your senior to family and friends, there are a few questions you should ask before purchase.  They are:
Can you verify that the 4G LTE works in my area?  
If I am not happy with my purchase what is the return policy?  I.e., do I get all my money back?  
Always ask for the name of the person you are speaking to.  Then if you have to contact them again with a problem, you can name who "helped" you.
Conclusion
I recommend this product for seniors who struggle with technology but need to stay in contact with loved ones. The fact that it is a phone and a tablet in one make it easy for the user to navigate. The large button features make the apps easy to see and use. I think that GrandPad did a great job in creating this product.
What do you think? Do you have questions? Please respond below. I also welcome comments, especially if you have used this product. Your input will help others, and may even be invaluable to their experience. Thank you.
Disclaimer
Sometimes I include links to the product I am recommending where I receive a referral fee if it is purchased through my website. I do not have any such links in this article. If you wish to buy, here is their website link again; grandpad.net.